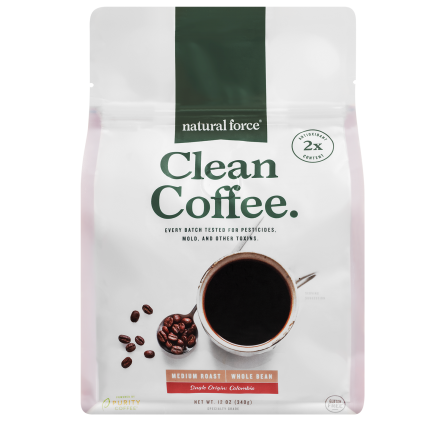 Clean Coffee Subscription

Whole Bean - Medium Roast
RETAIL: $49.99 ONLY 39.99
Every batch tested for pesticides, mold, and other toxins.

Get a FREE sample for the first month, just pay 5.99 for Shipping & Handling
We test every batch!
In the spirit of full transparency, we want to show you what our test results found.
Clean Coffee Goes Beyond Organic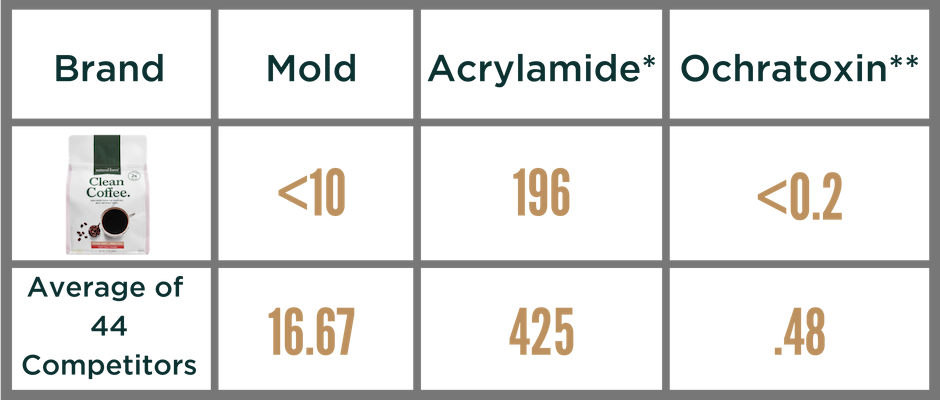 (Mold is measured in colonies, Acrylamide and Ochratoxin is measured in µg/kg)
* Acrylamide can damage the nervous system and can also increase the risk of cancer
**Ochratoxin A can impair mitochondrial function and disrupt protein synthesis. This can lead to memory problems, brain fog, Chronic Fatigue Syndrome, night sweats, dizziness, and even hair loss.
We only source organic beans but still test for 310 different types of pesticides to ensure that Clean Coffee is pesticide free! Did you know that 97% of coffee beans are grown using pesticides?
Of the 44 competitors tested, we had the highest antioxidant count at 3.26 g/100g. That's 200% higher than 12 of the brands and 150% higher than 25 brands.
You may even recognize some of the brands we tested against: Starbucks, Dunkin Donuts, Peet's, Bulletproof, Trader Joe's, and more!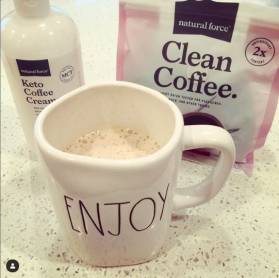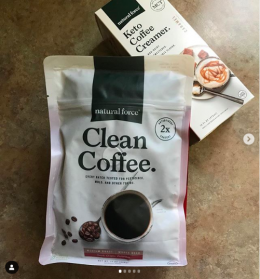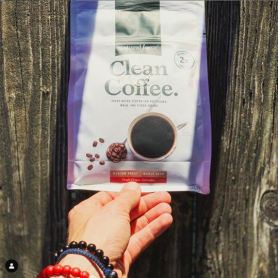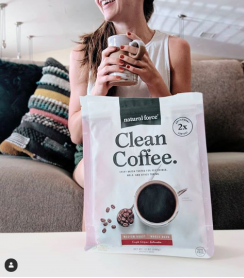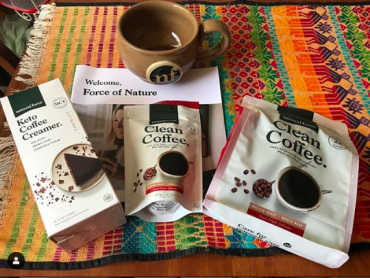 Get a FREE sample the first month, just pay $5.99 for Shipping & Handling
RETAIL: $49.99 ONLY 39.99
Order Your Clean Coffee Now!
How the Clean Coffee Subscription Works
Just pay $5.99 Shipping & Handling fee for a FREE 12 cup sample (that's like two cups of Starbucks coffee) and discover the Clean Coffee difference for yourself.
RETAIL: $49.99 ONLY 39.99
Step 1: Try Before You Buy
How do you know a new coffee will work in your usual routine? You don't.
That's why we give you a free 12 cup sample for your first month to see how it goes. Just pay 5.99 for Shipping & Handling.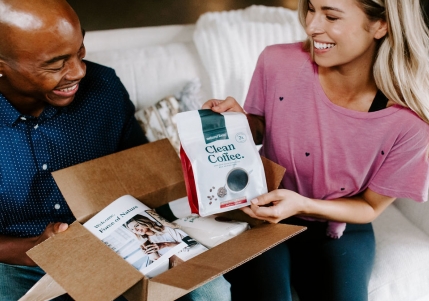 Step 3: Love it or Cancel it
Don't love it like you thought you would? No big deal!
You have 30 days to cancel your subscription before your two full bags arrive.
Simply create an account, log in, and click "cancel". No-fuss, no hoops, no desperate attempt to keep your money! We'll even send you a three-day warning email before your order ships just to double-check.
But we're confident you'll love Clean Coffee and it won't come to this anyway!
Step 2: Brew the Perfect Cup
Go ahead, take a big whiff. Smells like pure heaven, huh? Clean Coffee is great for any brewing method thanks to being whole bean. Don't have a coffee grinder? No problem, simply watch the video below!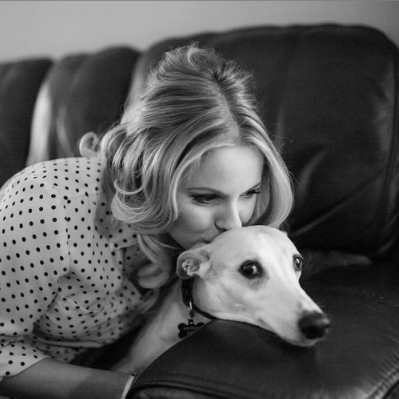 "As both a healthcare professional, nutrition business owner, and Lyme disease overcomer myself, I can confidently tell you how impressed I am with the Natural Force Clean Coffee. This is exactly what I've been looking for.
I avoid many hidden toxins through my diet and the diet of my clients (who suffer from things like autoimmune disorders), coffee is a tough one because people simply are not aware of the dangers of things like mold in coffee (gross!).
As for the taste, OH EM GEE. It's the perfect medium roast I've ever had. The notes are citrusy but balanced with that rich Colombian Chocolate note. When this was shipped to me I smelled the roast the moment I opened the box (always a good sign for freshness and quality).
As always, Natural Force continues to impress. I love the sustainable packaging and there is a special seal on the bag to guarantee freshness. Customer service was also super helpful when I had questions about the product itself. Ships quickly. Brews nicely in a French press or standard coffee maker. I'm relieved to have a coffee bean I can recommend to my patients and clients."
"This is Exactly What I've Been Looking For."
"I have been looking for a new coffee to try out and stumbled upon this. My first cup was so smooth and delicious that I had to make myself a second cup! I've used a couple of other products from Natural Force, but now that coffee beans are available I'm 100% all in!"

This Coffee is Absolutely Amazing.

"The taste is smooth, flavorful and delicious with cocoa/citrus notes as promised. I had no idea that ordinary coffee could be home to mold, mycotoxins and pesticide run off. I'm so happy I learned about this product and the health benefits it could bring from its roasting process and increased antioxidants. My new go-to coffee!"
"I'm super picky with my coffee, my usual go to's are always Mexican types. This coffee makes it to the top! The smell and taste is amazing, plus you can easily notice how fresh it is. My mom is also a coffee fanatic and she loved it too, although I won't share because it's that good!

A Winner for All the Coffee Lovers!
Get a FREE sample the first month, just pay $5.99 for Shipping & Handling
RETAIL: $49.99 ONLY 39.99
See what all the "insanely addicting" hype is about.

This new coffee has converted me! I used to be one of those people that needed load up my coffee with sweeteners and creamer to make it drinkable. This tastes amazing, with bright sweet notes and nuttiness.
Now I pour my fresh Clean Coffee into my mug, add my collagen and Keto Coffee Creamer, swirl and sip. No more packets, no extra sugar. I'm thrilled. I didn't know coffee could finally be good for me. And I feel great all day, hooray!
I didn't think I was a coffee lover!

This coffee is fantastic! Natural Force delivers yet again with their products! There are so many things to love about this product besides the taste. The sustainable sourcing, the testing, the packaging - so much thought goes into every aspect of this product. Not only is Natural Force offering a clean coffee, but they're educating their customers on the topic. It's not just "Here! Buy this!" They want their customers to understand the importance and benefits to consuming a clean coffee.
On top of all of that, this is the perfect medium roast. It delivers that brightness of a lighter roast, while still giving you that slight darker cocoa flavor that's often found in dark roasts. It's not over-powering or bitter either. This is definitely a new favorite in our house!
Don't be deterred by the fact that it's whole bean. Once you grind your own beans, you realize that whole bean coffee is the way to go! IT'S SO WORTH IT!

I've been waiting to try this stuff forever & have to say.... it's the best coffee I've had in a VERY long time. I love that a little goes a long way, I feel great after drinking it, & knowing that I am fueling my body with antioxidants & without mold/toxins makes me even happier! It's a rich & strong flavor, without the bitterness/burnt taste of most rich coffee roasts.... DO IT!

This coffee is AWESOME! It's so hard to find a coffee that I feel confident putting in my body AND tastes great, and this truly does both. It's definitely a medium-bodied coffee, so if you like a lighter coffee taste this will be right up your alley! You know if it comes from Natural Force you can be confident that it will be good for your body, good for the planet, AND taste awesome. I'll be back for more!!
This is what coffee should taste like!